Samson strong
AS A DIVISION OF ONE OF THE WORLD'S TOP 10 WOOD FURNITURE MAKERS, Samson International provides custom case goods of exceptional quality to the home furnishings market. Our unparalleled design expertise and exclusive consultative approach brings your vision to life in extraordinary forms that surpass your expectations.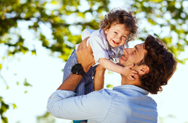 Company owned manufacturing facilities, staffed with skilled craftsmen and equipped with advanced technology, create fine furnishings of consistently high quality and exquisite detail. World-class logistics ensure quick, safe and accurate shipment – even in projects involving complex delivery requirements.
     Financially strong and professionally managed, we have the resources and knowledge to act as your stable, reliable business partner. Every step of the way, our experienced, responsive staff stands with you to provide the very best service and make the most of your investment.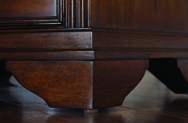 Samson International is committed to providing added quality and superior construction to our furniture. We strive to meet and exceed industry guidelines and standards company-wide because our customers deserve the best.
      We created an internal standard to hold ourselves accountable. It's called Samson Strong. Our products can only receive this special designation if they surpass at least one industry benchmark by more than 30%.
     When we engineer a product to meet this high standard, we focus on performance elements that are most important to the consumer and maximize its value.
     The Samson Strong seal goes beyond construction and quality assurance processes. It's about making beautifully designed heirloom quality pieces. It's our objective to make the finest quality products in the marketplace - furniture that we want in our homes for our families.